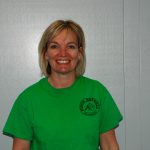 Alison Walker is the Club's Safeguarding Officer and can be contacted by email:  mrsalisonwalker@gmail.com or mobile 07810 800264.
All junior lead coaches have attended safeguarding training and many members of the club hold safeguarding responsibilities in their job roles.
As a club we have agreed to adopt and implement the following England Netball Policies:
1.  Safeguarding and Protecting Young People in Netball Policy
Reporting a safeguarding concern:
https://www.englandnetball.co.uk/governance/safeguarding/reporting-a-safeguarding-concern
2.  Adults at Risk in Netball Policy
5.    Anti-Bullying and Harassment Policy
6.    Taking & Use of Photographic Images Policy 
7.  Code of Conduct for Parents
8.  Code of Conduct for Players
9.  Code Of Conduct for Coaches, Officials and Volunteers
England Netball's Codes of Conduct require the highest standards of conduct from everyone involved in netball to ensure that their behaviour and actions meet the values and standards expected at all times.  Everyone must conduct themselves in an honest, fair, impartial and transparent manner.  The Codes of Conduct are applicable to all aspects of the sport and are driven by England Netball's Values – Respect, Teamwork, Achievement and Fun.
Parent's and Player's Codes of Conduct 2021
Debs Cooke is the Covid Officer for the junior section and can be contacted via the following:  Deborah.cooke@regencyfc.com  07961 313698